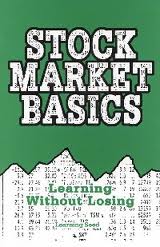 In today's world its really common to listen people investing in Shares/Stocks, but real question is: What are these Shares/Stocks?
Well what I understand, Shares/Stocks are the units of partnership one holds in the company.
Take a look at this example:
Suppose you need to start a company, say TechPatel Power Ltd. which requires Rs.100 crore. But you have only Rs.25 crore. Then you will be left with 2 options:
1. Borrow Rs.75 crore from Bank or other Financial Institution.
or
2. Sell shares worth Rs.75 crore to Public with an Public Issue (IPO).
In the above first case, if you borrow Rs.75 crore from Bank then they will charge you a hefty interest, Which can slow your business. On the other hand if you Borrow the same amount from public by selling your stake, you dont have to pay any interest. The amount you needed was Rs.100 crore. So if u decide the basic price of one share Rs.10 then total shares of your company will be 10 crore shares, but you sell some of them to public for Rs.75 crore and the rest will be your holding. This process goes very complex also known as IPO(Initial Public Offering). So this is the Win-Win game for both, You and Public, because you have got the required amount to start your company and the public has the shares of your company.
Now you can start your company and start doing business. Which will grow in future, so you and public will earn good money in future. Hence Win-Win game for both.