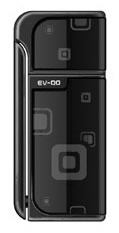 Now enjoy BSNL Wireless Broadband with EVDO card with speed upto 3.1 Mbps for just Rs 750. BSNL EVDO Data cards are known for their fast speed and downloads among other wireless broadband service providers, BSNL EVDO and are the best data cards with amazing speed.
Now with introduction of new plans Rs 750 per month of BSNL EVDO card you get a high speed upto 3.1 Mbps with unlimited downloads and browsing which comes with all India free roaming to keep you online, no matter in which part of India you are. This unique plan is only applicable in postpaid plans. Don't worry, there is more news for Prepaid Plans which says you are charged Rs 0.05 for per 100 Kb i.e., for 1Mb browsing or downloads you will be charged Re.1. But, the offer for Postpaid customer with unlimited download is really excellent.
Other plans for Postpaid customer of BSNL EVDO are as below:
Plan 1 – 199 per month with free usage of 0.5 GB
Plan 2 – 299 per month with free usage of 1 GB
Plan 3 – 449 per month with free usage of 2 GB
Plan 4 – 649 per month with free usage of 5 GB
Plan 5 – 750 per month with unlimited usage
please note that charges beyond free usage will be levied as Rs 0.50 per MB which excludes for the unlimited Rs 750 plan.
So if you are using BSNL EVDO with speed limit then you can go with Rs.750 per month plan(Plan 5) which gives you independence from usage limits & take credit to enjoy unlimited broadband.