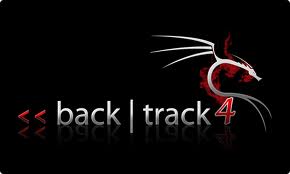 Backtrack is a Linux Distro (OS) useful in identifying security threats, It can run on almost every machine. If your a security expert, hacker, cyber forensic expert or a newbie this Linux distro is a must try OS. It has many inbuilt tools for penetration testing, it can helps you to find a security hole in the system. You can even install it in a Flash/Pen Drive. The tools available in this distro are divided into these 11 main categories:
1. Digital Forensics
2. Information Gathering
3. Network Mapping
4. Penetration (Exploit & Social Engineering Toolkit)
5. Privilege Escalation
6. Radio Network Analysis (802.11, Bluetooth, Rfid)
7. Reverse Engineering
8. Maintaining Access
9. Voice Over IP
10. Vulnerability Identification
11. Web Application Analysis
There are more than 300 tools available in this Linux Distro, New release of Backtrack s available for download at http://www.backtrack-linux.org/downloads/ . Learn the exploits and stop them to make online world safer.