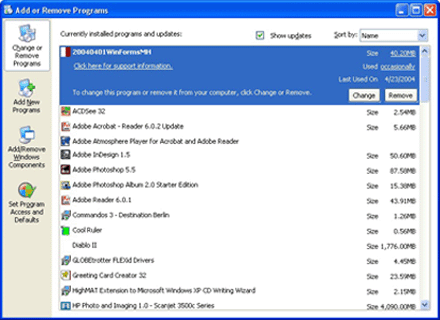 If you are annoyed while removing a deleted software or game from Add And Remove list then, just try this below trick :
1. Click Start menu.
2. Goto Run, then type REGEDIT and hit enter.
3. Now, in Registry Editor navigate to HKEY_LOCAL_MACHINE\ SOFTWARE\ Microsoft\ Windows\ CurrentVersion\ Uninstall
4. Now remove any unwanted subkeys under "Uninstall". Now that item will not be shown in Add And Remove List.