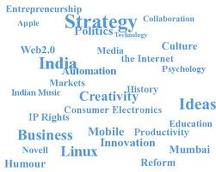 If you are a newbie or a experienced user you must know how do keywords of your website have a impact on your traffic. Choosing good keywords for your website is as important as the writing good content. Whenever you are choosing any keyword for your website you must keep these things in mind:
1. Never select the keywords which does not have any relation with your content.
2. The keywords should not be longer than 3-4 words.
3. More relevant keywords will always drive traffic from search engines.
4. Try to choose the unique keywords.
5. Do not select more keyword as this may confuse the search engines and decrease your rank.
6. Focus on selecting the High Paying Keywords because these will make money even if you have less traffic.
7. Don't choose short or one word keyword, because they are highly competitive.
Please comment for more help.