HEIC (High Efficiency Image Container) is a file format for storing digital images that was introduced by Apple in 2017 with the release of iOS 11. It was designed to replace the older JPG format and was expected to offer several advantages over JPEG, including higher image quality and smaller file sizes.
Features of HEIC file format
The main features of HEIC is that it uses a more efficient compression algorithm than JPEG, which allows it to produce smaller file sizes without sacrificing image quality. This makes it suitable for storing high-resolution photos and images taken with the latest smartphones and digital cameras.
HEIC is also capable of storing multiple images in a single file, which can be useful for burst shots or Live Photos. It also supports image metadata, such as EXIF data and GPS coordinates, and supports both lossy and lossless compression.
Best 5 HEIC to JPG converters that we have tested and compiled for you to try. Each of these will work on MAC and PC as well. Moreover all of these are free to use, check them out:
heictojpg.com is the fastest and most reliable online converter. You will need to select the file or drag-drop a heic file into the PLUS symbol. The conversion process will begin automatically. Once the files are converted, simply download them. You can convert up to 200 files in a single batch.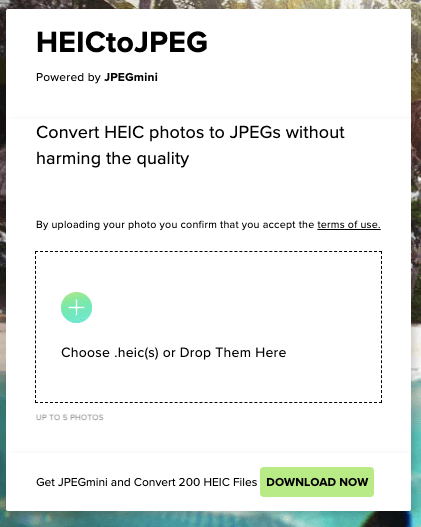 JPEGmini is also another utility that is a desktop application.
With iLoveIMG.com you can convert HEIC to JPG image format. You can select the files by clicking the "Select Images" button, or you can also select your heic files from google drive or dropbox. You can also drag-drop the files on the blue button.
Click on "Convert to JPG"
Once converted, you can download the JPG files directly to your MAC or save them to google drive or dropbox. You can also crop, rotate, or add the watermark to newly converted jpeg images.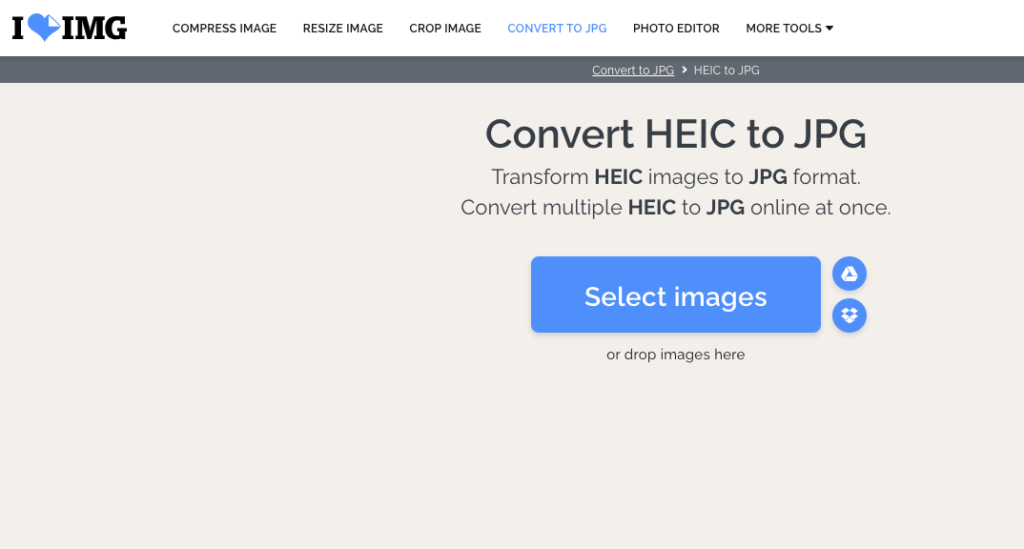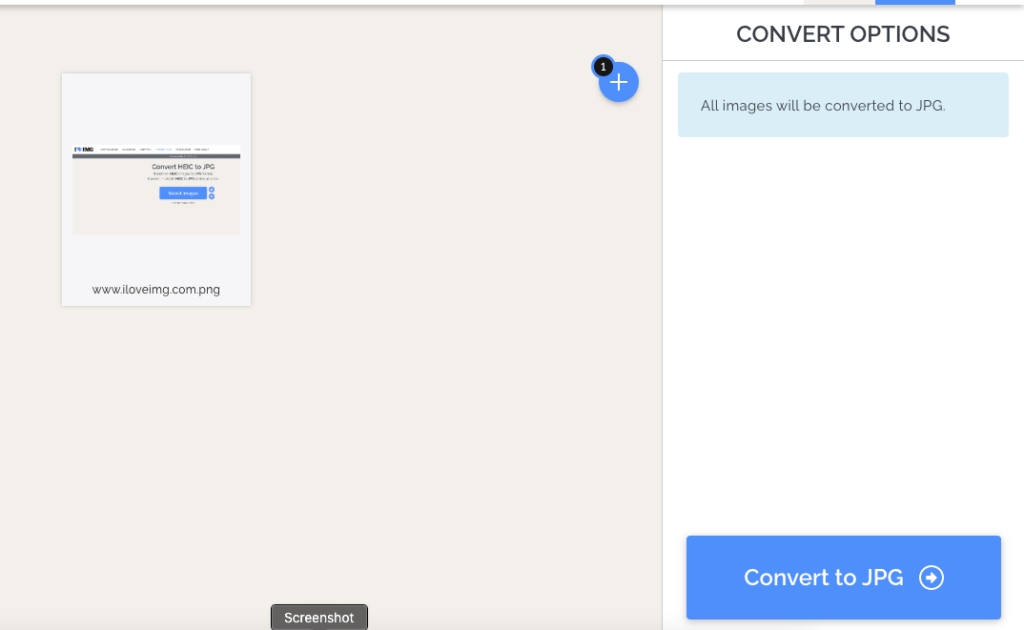 Cloud Convert allows you to select file from sources such as Computer, URL, Google Drive, One Drive, Dropbox.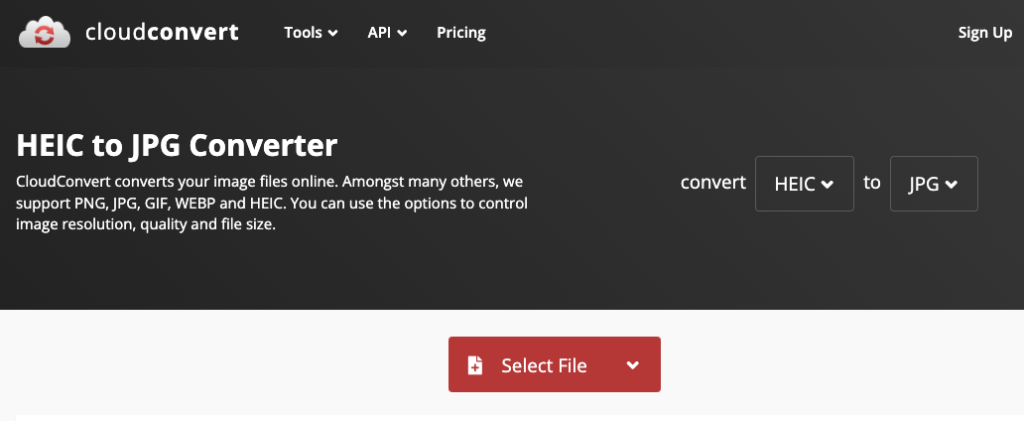 You can also select the output file resolution, image quality, etc.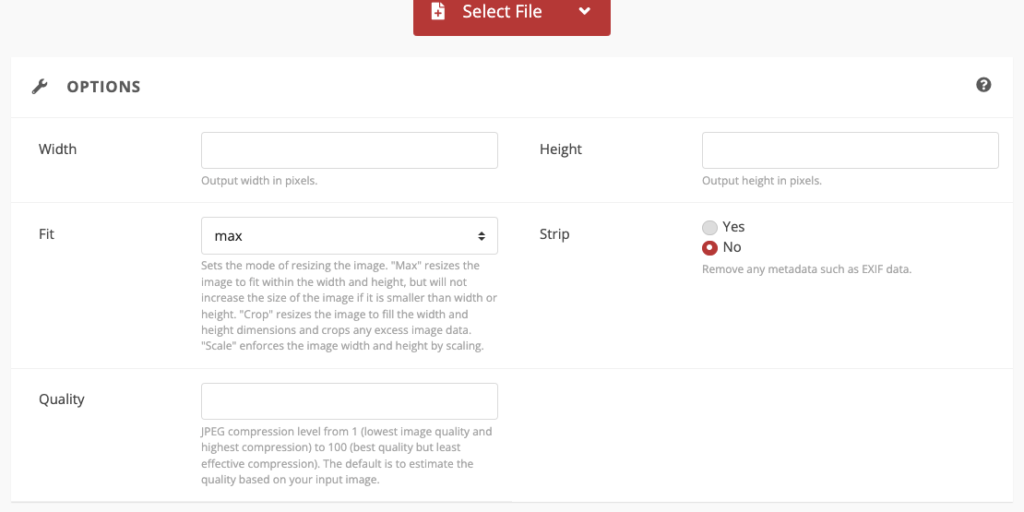 You can convert multiple files into multiple format. Once you select the files that you wish to convert.
Simply click on the the "Convert" button and it will convert any heic to jpg in few seconds.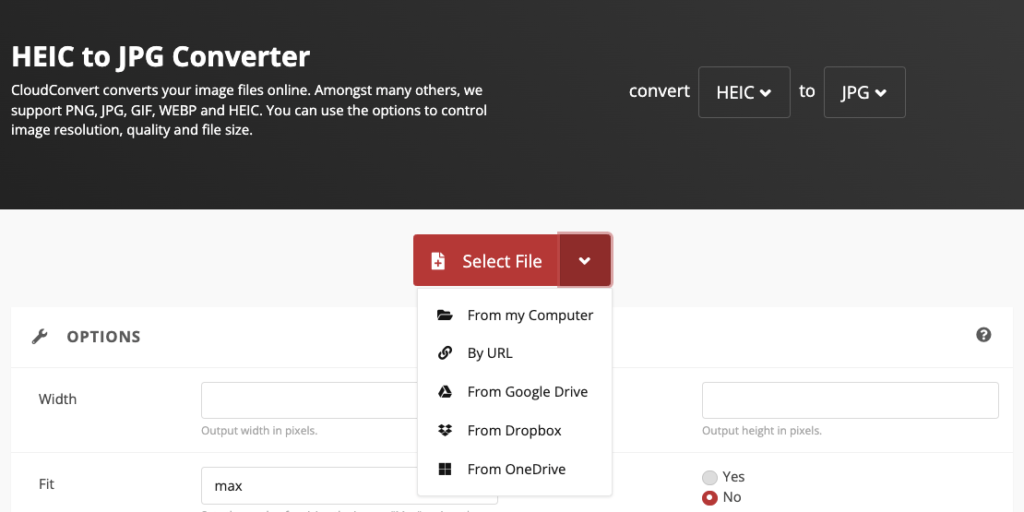 Once the conversion process in completed, you will see a popup, from where you can download the converted files in jpg format.
As per the stats availble on their website, Convertio.co has converted more than 1.8 billion files till now. Thats about 35.6 TB of data.
Select the HEIC file from your Mac, or from dropbox or google drive.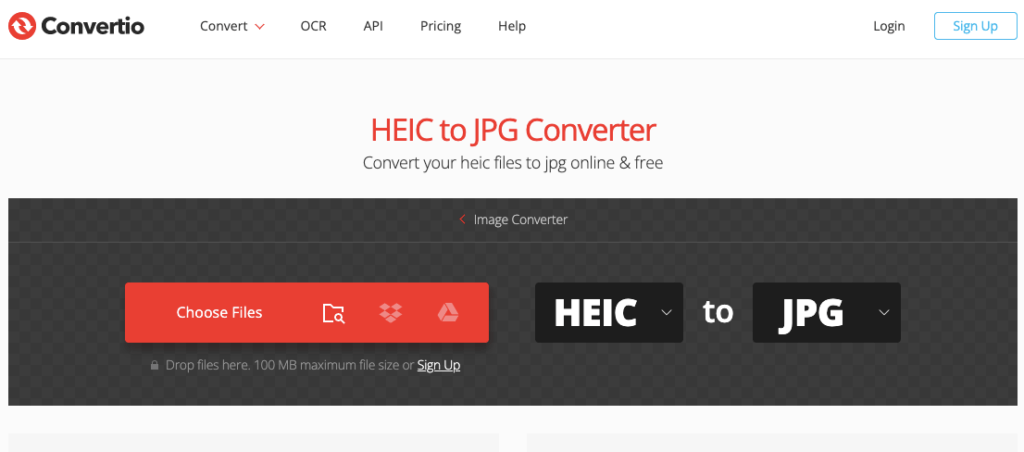 Click on the convert button. the process usually takes less than a minute.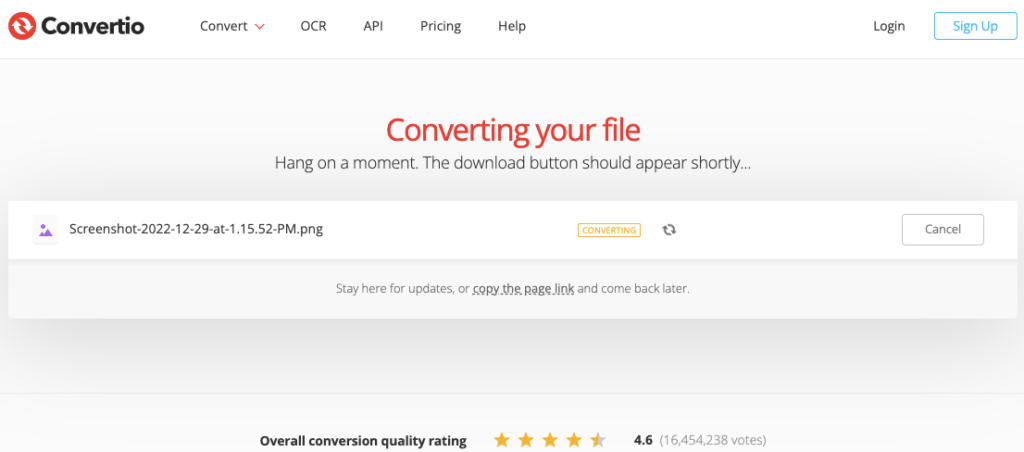 Once the files are converted, you can download them by clicking the blue "Download" button.
Note: these jpg files will be automatically deleted after 24 hours. So make sure you download them before they are removed.
FreeConvert.com online converter helps us to convert heic file with size upto 1 GB.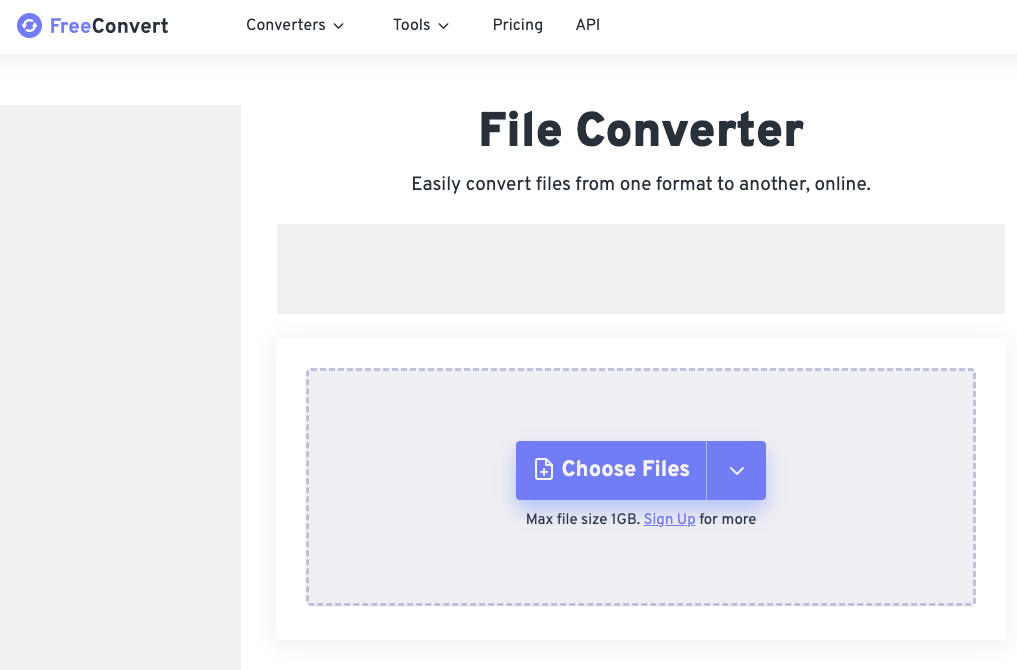 You can select file from your mac or google drive or dropbox or even from a website URL.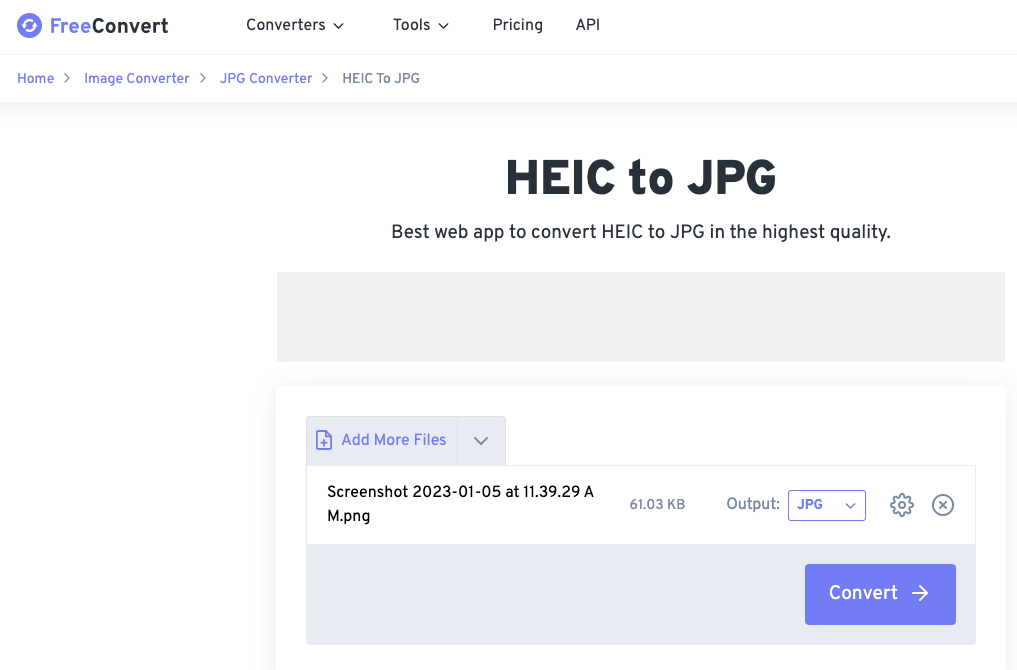 Before converting you have the freedom to select the out file settings, like the file resolution, image quality, remove file metadata.
Click on the Convert button.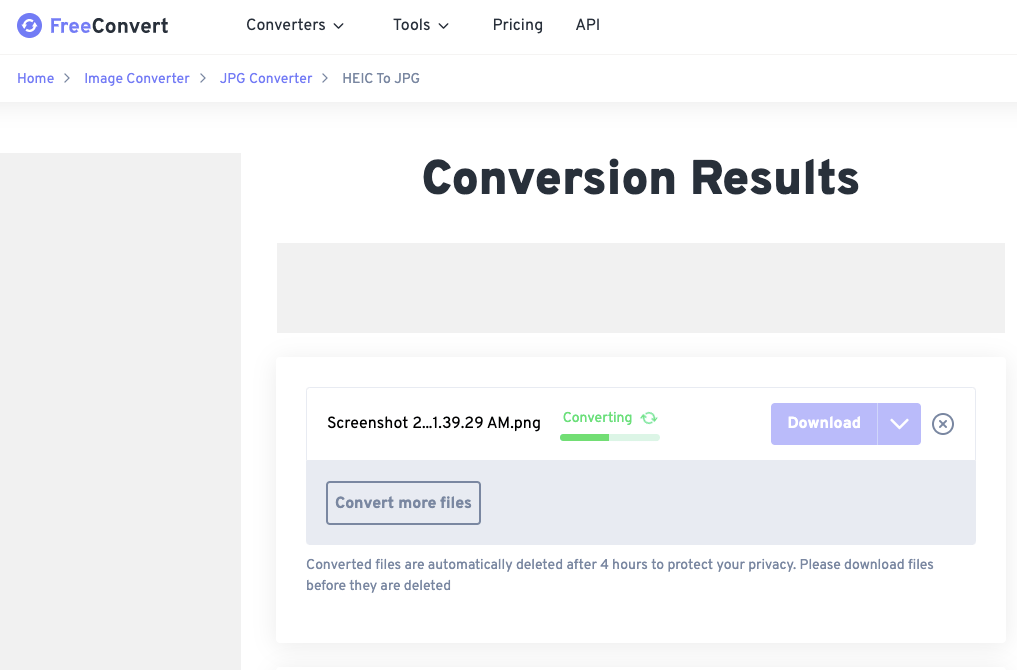 Once the file is converted to jpg you can save the output file into google drive, dropbox or download it directly to your mac. A unique QR code is also generated, for you to download files to your mobile phone.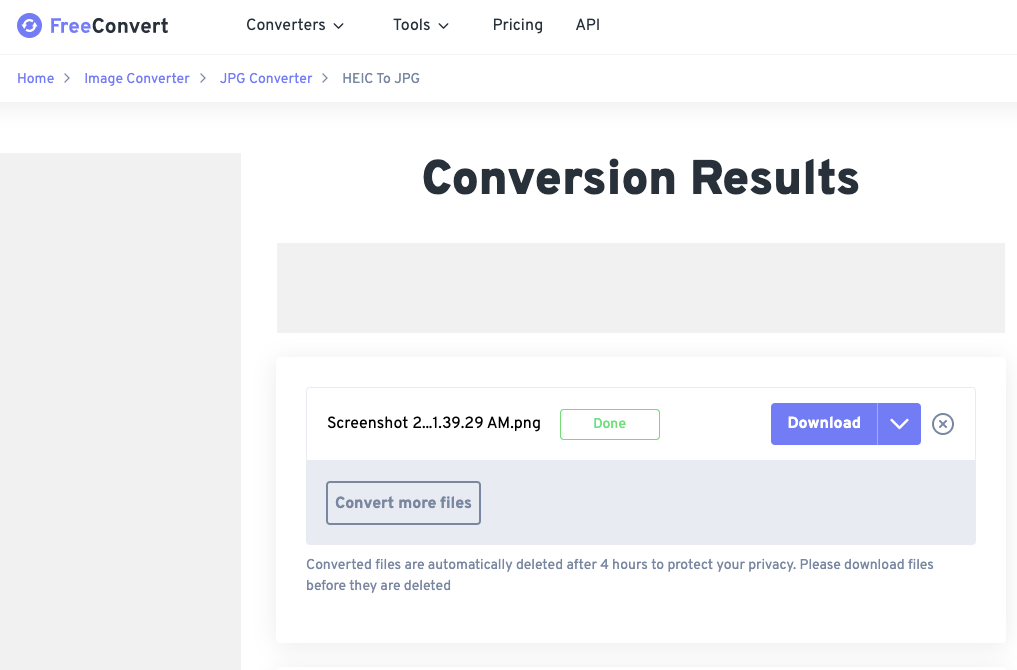 Note: Converted jpg files will be auto deleted after 4 hours.