Friends I received a lot of emails from you regarding the tricks on Free miss call alert, free GPRS, free cricket alerts. So today I am sharing a trick for airtel to activate free miss call alert, you don't have to pay anything for 30 days. Here is the simple step by step procedure:
1. Confirm that you are using this trick on you Airtel Number, dial any of these codes *321*885# Or *321*884# Or *321*882# OR *321*881# Or *321*880# as shown in the below image. All of these codes are working perfectly as I have tested them personally.
2. After typing the code press call button on your cell phone and you will quickly receive message from airtel same as shown in image below, its for confirmation you just have to reply them with 1 to activate airtel free miss call alert service.
3. Within seconds you will get a message from Airtel as shown in image below and you will have your miss call alert service will be activated, that's it enjoy this free service friends and let me know if there is any demand from your side. 🙂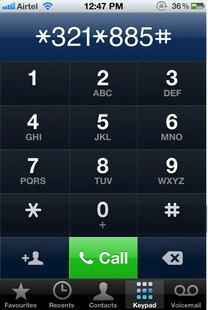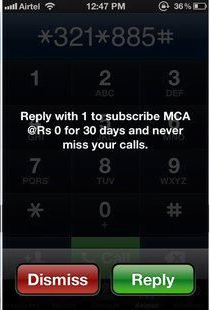 Please let me know If trick is working more free gprs tricks will be posted very soon for Airtel.