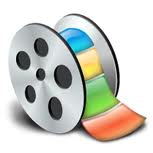 I love windows movie maker for creating and editing our own movies, I think everyone enjoy doing this, but when I installed windows 7 on my machine, I came to know that its not there in windows 7. I thought that I will have to find another software similar to windows movie maker. But there happened a miracle, after searching a lot at microsoft.com I found the solution, you need to download this small 7 MB file manually from this link:

http://www.microsoft.com/downloads/details.aspx?FamilyID=d6ba5972-328e-4df7-8f9d-068fc0f80cfc&DisplayLang=en
After installing you can use your favorite Microsoft's windows movie maker. This version is also compatible with windows vista, so enjoy creating and editing your own movies.
Note: At the time of downloading you may see this version is for vista, but I have tested it, it works for both windows vista and windows 7.
Please feel free to comment if you need any help.